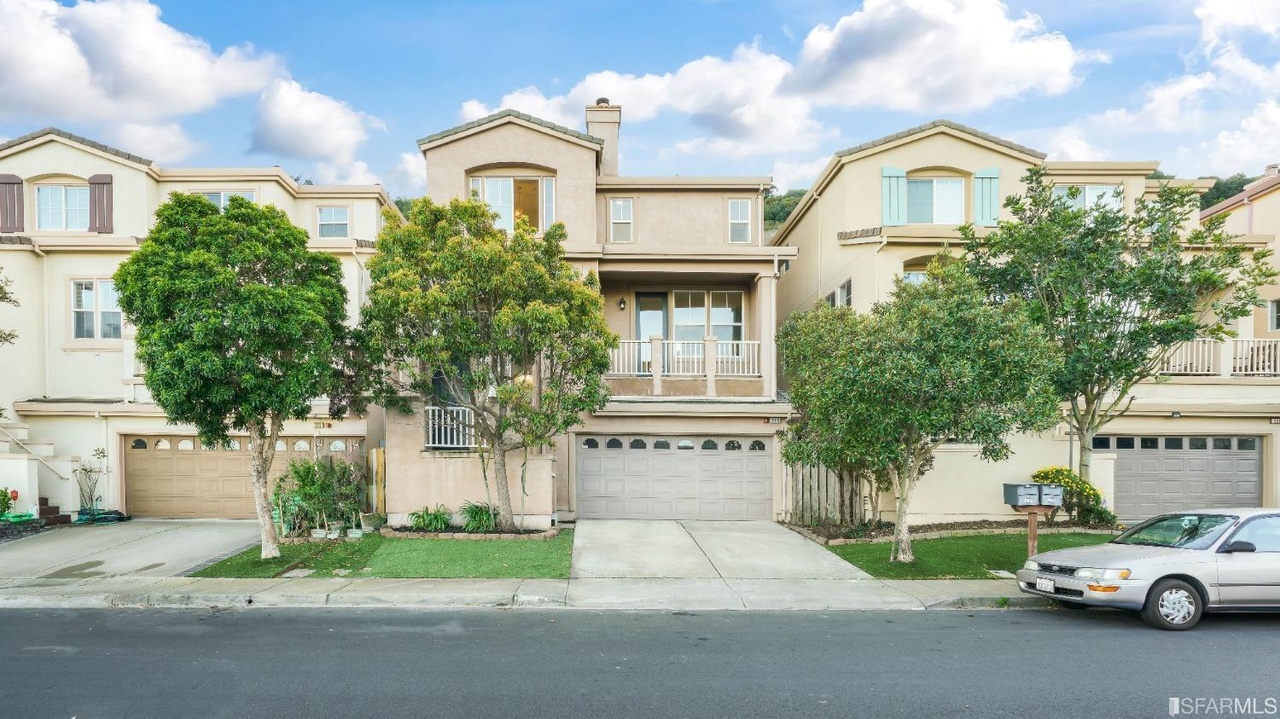 Aileen S - Original Daly City, CA
I had a very positive and pleasant experience working with Samantha to represent me as a seller's agent. I have a rental property in the bay areas that I am looking to sell. Due to me living 8 hours away driving, I am looking for a real estate agent that can manage all the details of the transaction. Before I determine who will be representing me, I have done my due diligence by reviewing the Yelp/Zillow feedback of the top 5 real estate agents. I then chose three of them to have a zoom meeting to discuss what their marketing strategy and their commission structure will be. I then made the final decision on choosing Samantha . I am very lucky that I made the right decision. Here is what I can say about choosing her
- She gives you the most competitive and competent proposal straight up. Another agent that I interviewed with proposed a high ball commission and then dropped down as I countered with what other offers I received
- She was transparent and down to earth with her opinion but also respect your inputs and decision. She knows the local market very well and have the resources (construction/repairing/marketing) readily available to deploy to make the property appealing within a reasonable amount of time
- I especially like her hands-on approach. She picked the light fixture/cabinet handles on her own and do the open house herself. I admired her treating the sale of property as a partnership not as a quick sale for profit.
I think if you are to pick her as your real estate agent, you will not be disappointed.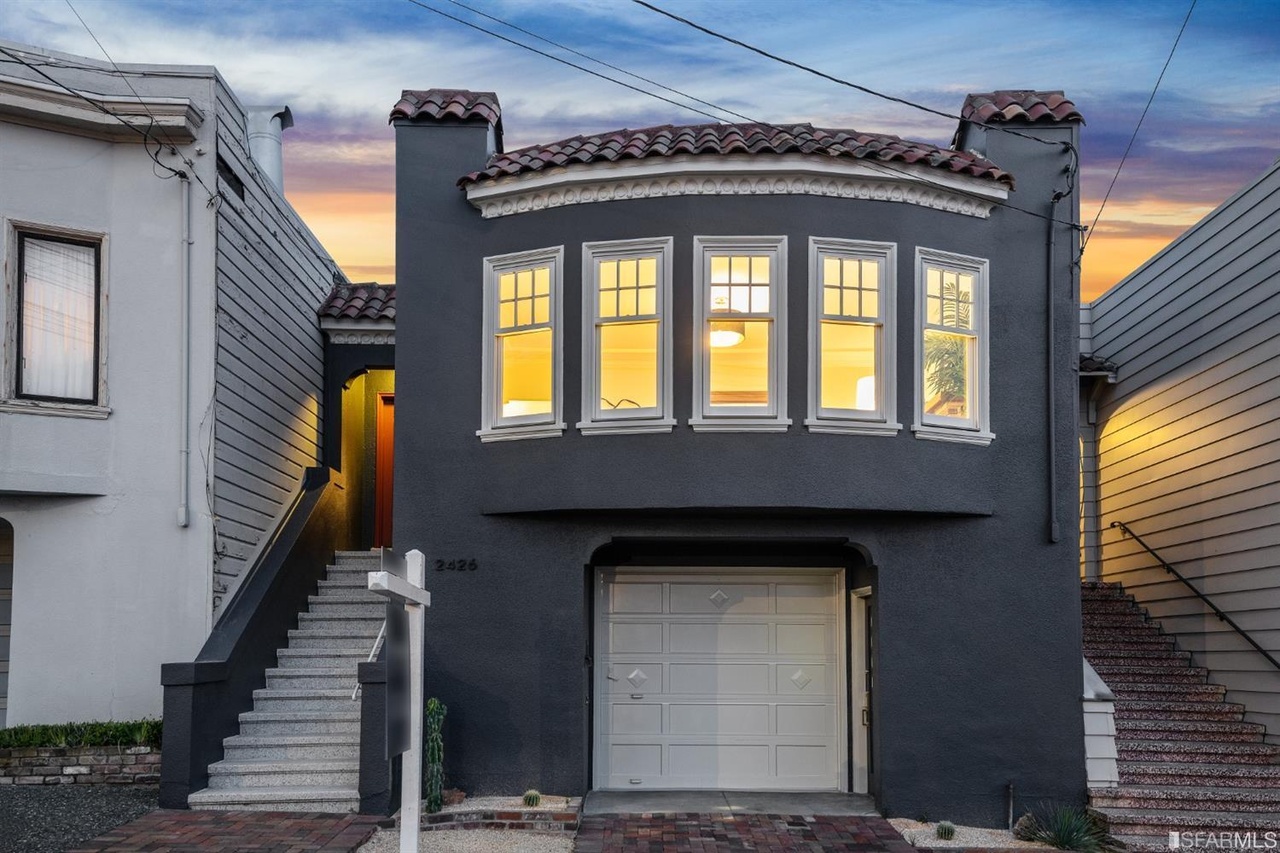 Grace K - Central Sunset , San Francisco, CA
I am certain that all those reviews on Samantha prove how amazing real estate agent she is but I figured I share my experiences with Samantha as we were extremely lucky to have found her who truly helped us to find our dream home in SF.

Needlessly to say that SF housing market is beyond competitive. In order to select our potential house for next 30 years in such a hot seller's market, we wanted to make sure that we have a competent, experienced and trusted buying agent. And she was the one.

While we didn't want to take sweet time to find a house given the rate was just about to go up, we at the same time did not want to rush with looking at the houses and making offers. Samantha knew exactly what we wanted and was kindly patient throughout the process.

When we made an offer to the house we fell in love, she was tactful in terms of bidding. We were able to get the house after less than two months of looking for a house at West Portal neighborhood and we cannot be happier with our current house. Loving the location and the big backyard where I fell in love gardening everyday.

The best part was that we were able to lock the lower rate thanks to Samantha who has extensive network of peoples

I highly highly recommend Samantha for buying agent if you are looking in the Bay Area .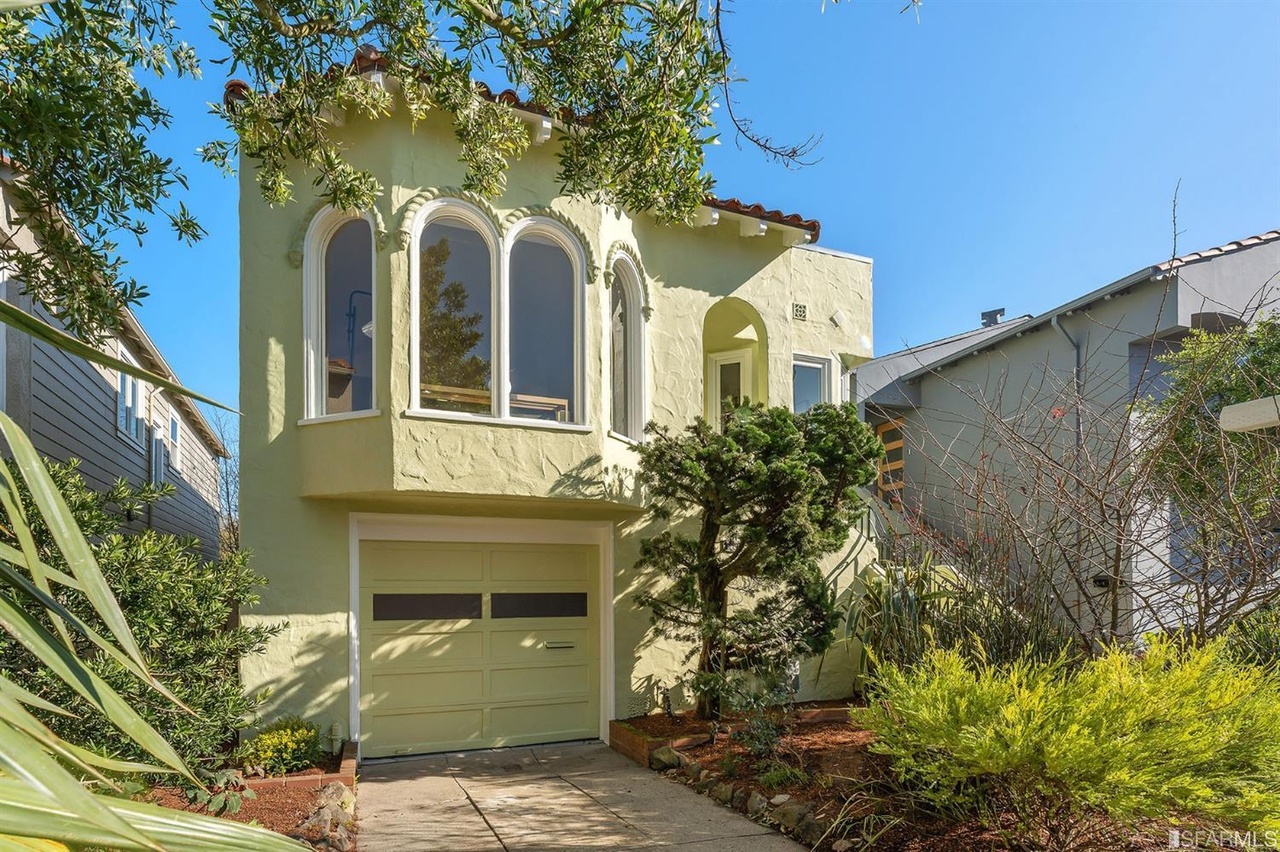 Megan P - Miraloma Park, San Francisco, CA
We only have fantastic things to say about Samantha! She is experienced and knowledgeable about the Bay Area market, incredibly responsive, and made us feel comfortable / well-taken care of throughout the whole house buying process!

We are first time home buyers and had a tall order for her as we were looking for a single-family home, fully detached, IN the city, without a monster budget, move-in ready / great condition, and to top it all off: my fiancé and I have totally mismatched aesthetics... This was not an easy ask, even in a market that isn't as crazy as the one we're in! Samantha was SO patient and diligent, always kept a positive outlook, never pressured us and always made us feel comfortable with whatever decision we made, even if it meant back to the drawing board.

She quickly earned our full trust and we knew we could rely on her wisdom and experience to guide us through this complex, stressful, and high-stakes process. We can happily say that we LOVE our new home and would 100% recommend Samantha to anyone looking to buy in this market!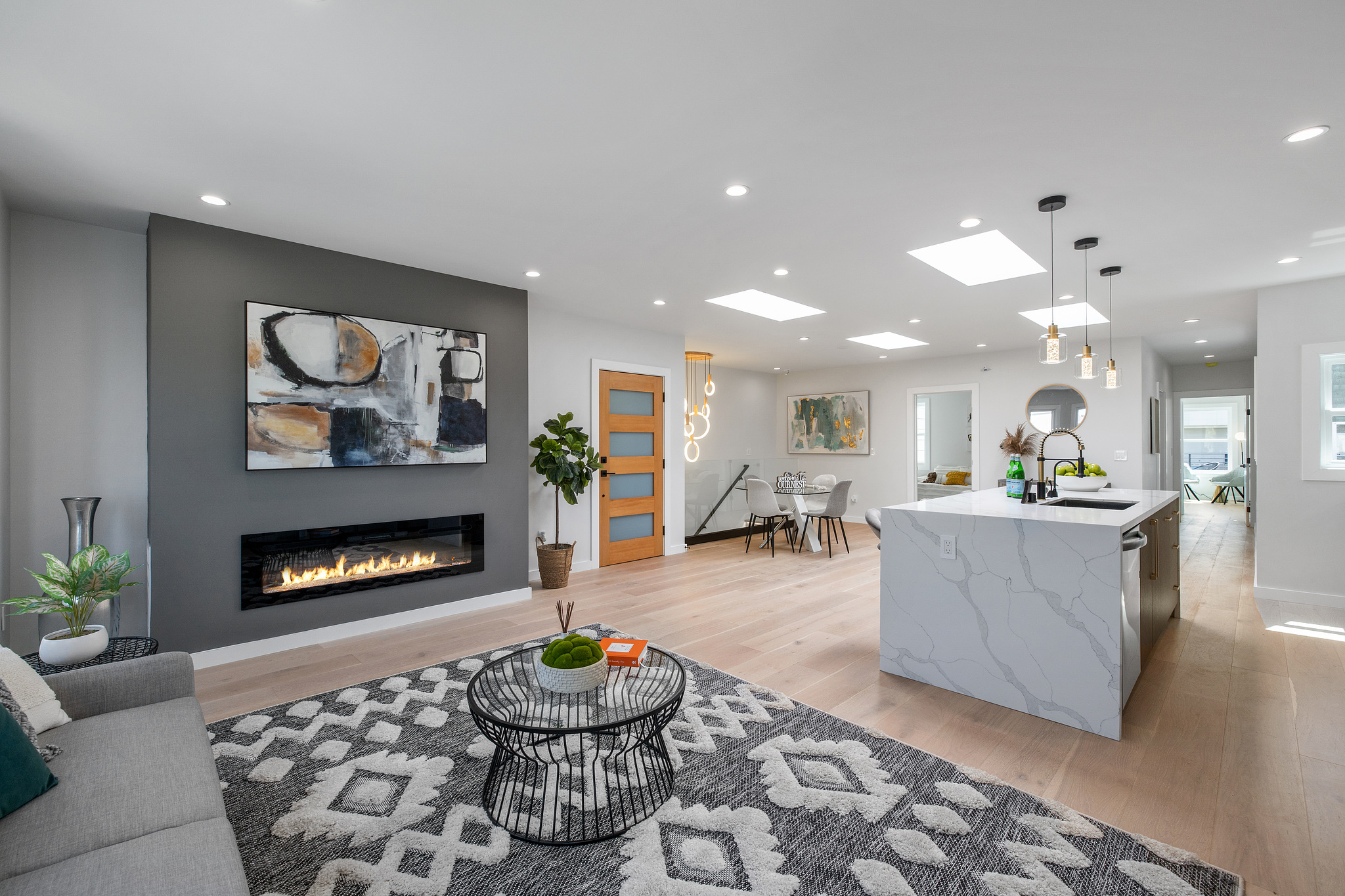 Olivier L - Excelisor, San Francisco
I had a very positive experience working with Samantha to sell my house in San Francisco. She is incredibly knowledgeable about the SF real estate market and understands how to capture the best value for a home sale. I am confident that thanks to her I was able to get the best sale price given the current macroeconomic environment.
During the process, Samantha was always available to answer any of my questions. She made the whole experience go smoothly and stress-free.
I intend to work with her again for the purchase of my next house. I highly recommend Samantha for anyone looking at buying or selling a property in the bay area !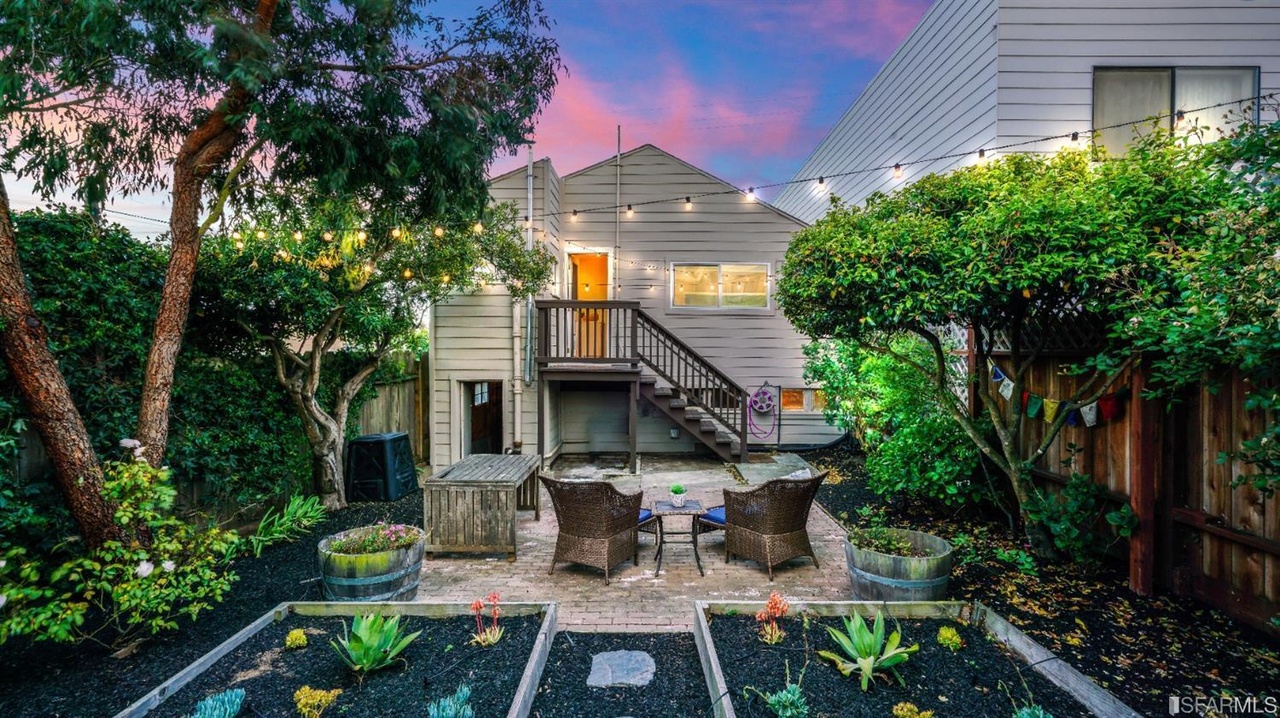 Molly C - Portola, San Francisco CA
Samantha is like the Mary Poppins of realtors! She could not have been more fabulous. She's INCREDIBLY quick, knowledgable, responsive and on top of it. She helped us sell our home remotely and we never even needed to show up in person for any of it. She's truly the best real estate agent I have ever worked with and I can not recommend her highly enough!! Thank you Samantha!!!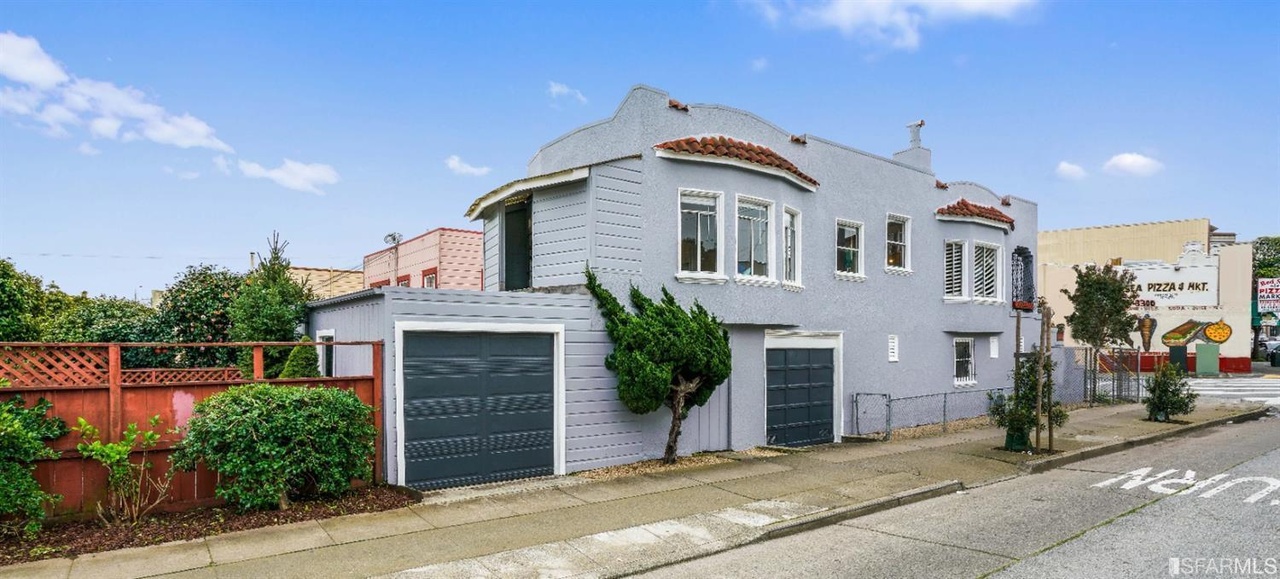 Rohel B - Mission Terrace, San Francisco CA
Samantha is very knowledgeable, professional, experienced, dedicated and true to her word! She is an outstanding realtor and I highly recommend her!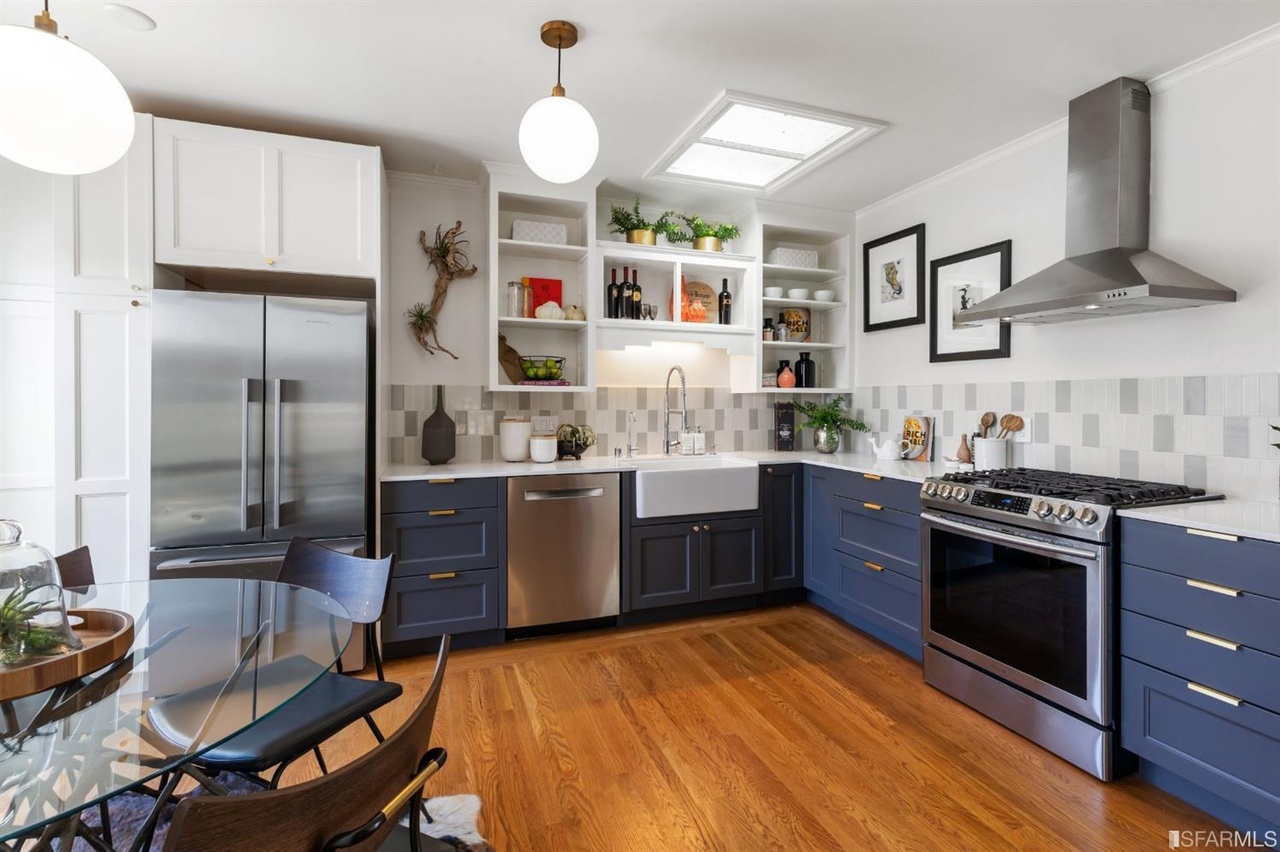 Cynthia K - Outer Sunset, San Francisco
Samantha helped us buy our first home this year and she was such an amazing person to work with. She is so responsive (texts, calls, emails, all responded to immediately)--this really helps since buying a home is such an intense process. She grew up in SF so she really understands the nuances between neighborhoods (and even blocks within neighborhoods). She was so welcoming of our children coming along and never made them feel like they were in the way. She knows someone for everything--she connected us to a mortgage lender and once we were in the home, she helped us find a handy man to do some work before we moved in. She really payed attention to what we liked and didn't and helped guide us towards homes we loved. We've been living in our place for a few months now and are so grateful for her help getting us here. Recommend 100%!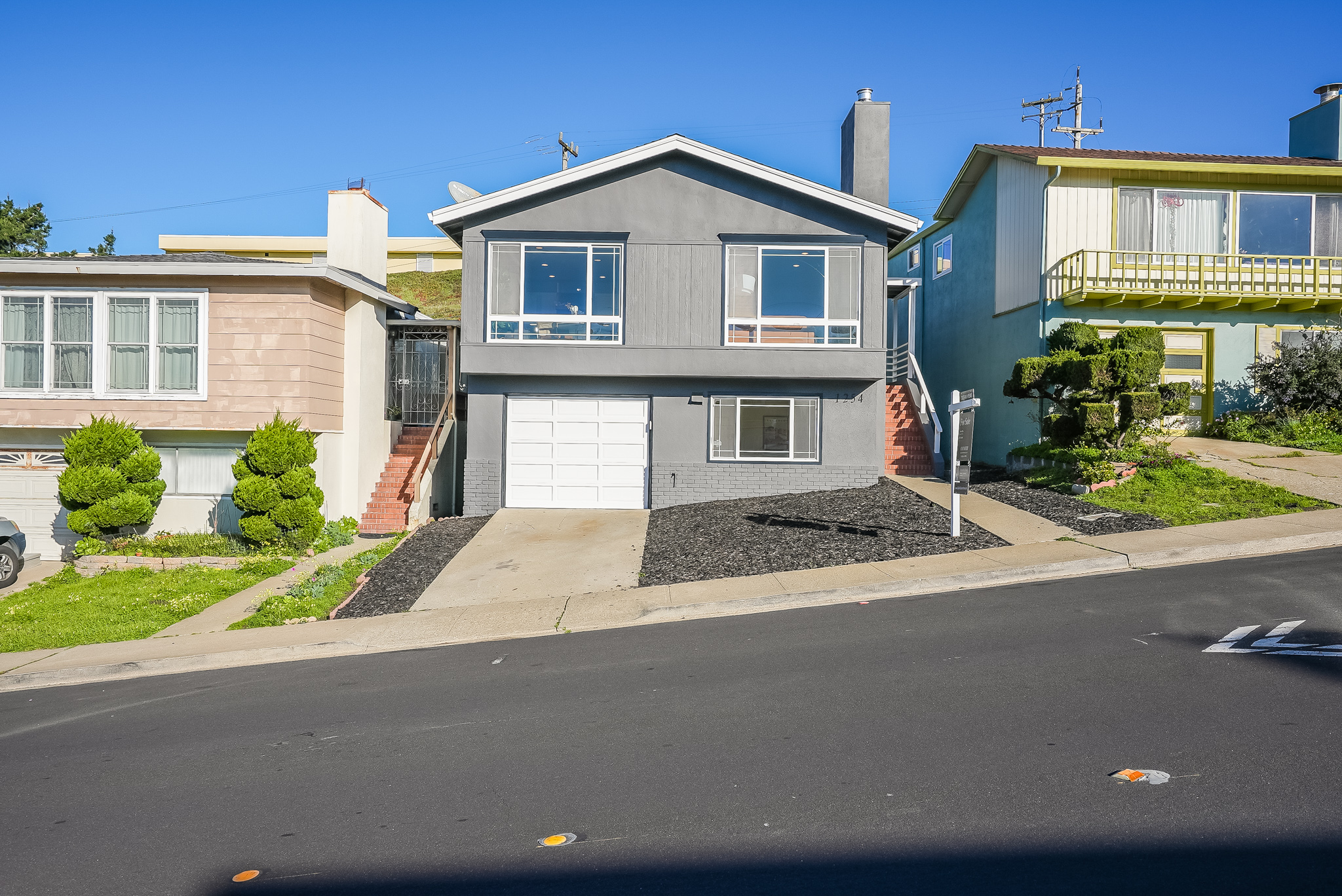 Kitty Lee - Westlake Terrace, Daly City CA
Samantha is absolutely wonderful to work with. She is thorough and professional. She explained everything in a way that is easy to understand, from filling out seller disclosure package to working with the city for the 3R report.
My house needed some work before it was ready to be listed for sale. Samantha got bids from 3 contractors and even negotiated a great price for me. As a seasoned realtor and a real estate investor, Samantha offered her expertise and provided us design tips on how to fix up the house to get top dollars. The remodeling took almost 2 months. Samantha monitored the entire project and kept me up-to-date with the progress. The end result - we received 22 offers!!
The buyer had some issues with his financing 2 weeks into escrow. Samantha and her team stayed on top of things and worked very closely with buyer's agent to solve the problem.
Samantha definitely has a passion for what she does and you can tell she has her clients' best interest in mind at all times. If you are looking for someone who is professional, knowledgeable, honest, hardworking and communicative, look no further. You need to work with Samantha!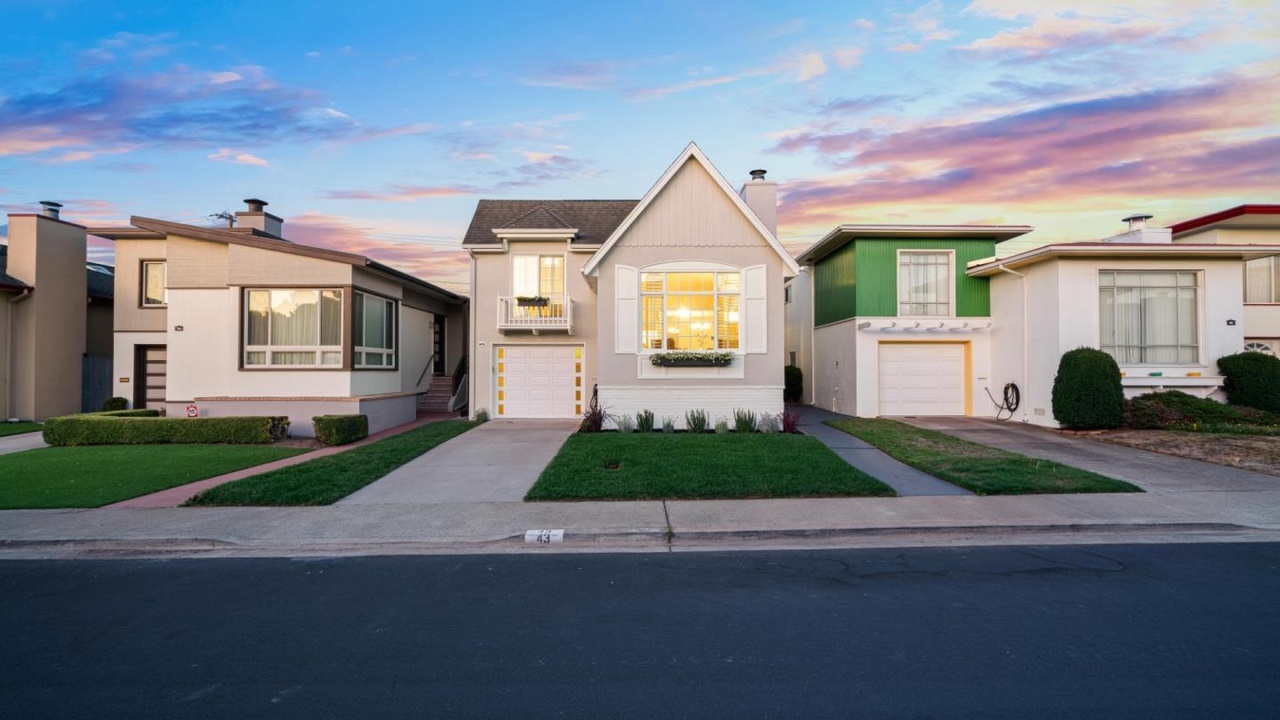 Rachel B - Westlake, Daly City CA
I originally found Samantha on Yelp and loved her amazing reviews so I decided to reach out!

After 2 initial meetings we decided hired Samantha to sell our updated 1950's home in Daly City. From my initial inquiry to the final closing she was extremely responsive and knowledgeable. I never felt lost in the entire process. She prepped and planned the staging of our home. She made beautiful promotional materials (including a very impressive video of the home) and planned & executed multiple open houses with managing hundreds of buyings passing through. The day we took offers she kept us in the loop. She helped us choose a buyer wisely and ultimately we got exactly the offer we hoped for. Samantha truly is an outstanding agent and I would highly recommend her to sell your property!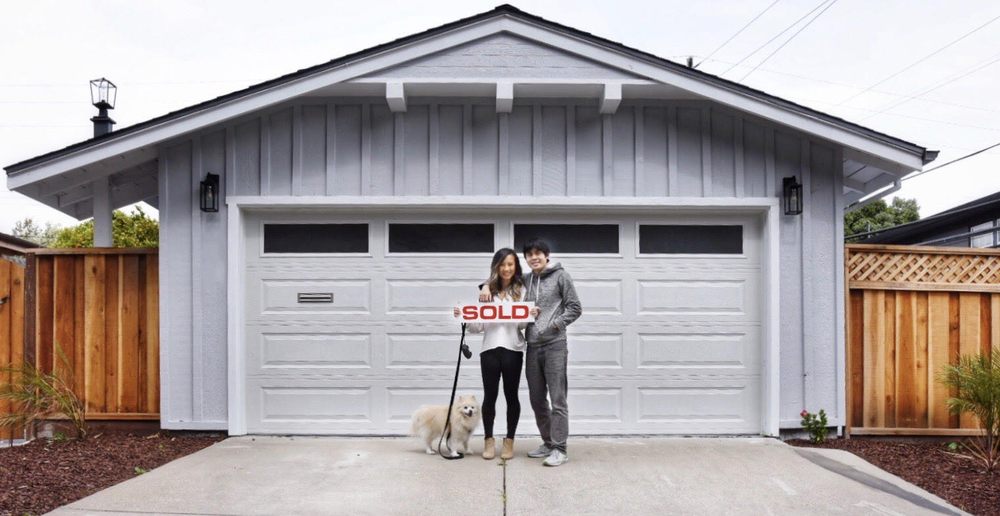 Yang Q - San Bruno, CA
Samantha made our first house buying experience easy and painless! We started out with not a lot of concrete ideas about what we wanted, and she still took the time to show us everything from condos to single family homes with 2 or 3 bedrooms, and then she helped us narrow down what we were really interested in. She was very accommodating to our schedules (and that's difficult with my husband working reg 9-5 hrs and me working evenings and weekend sometimes). She also had very helpful referrals for lenders and inspectors so the whole process from beginning to end went very smoothly, even during this current COVID situation.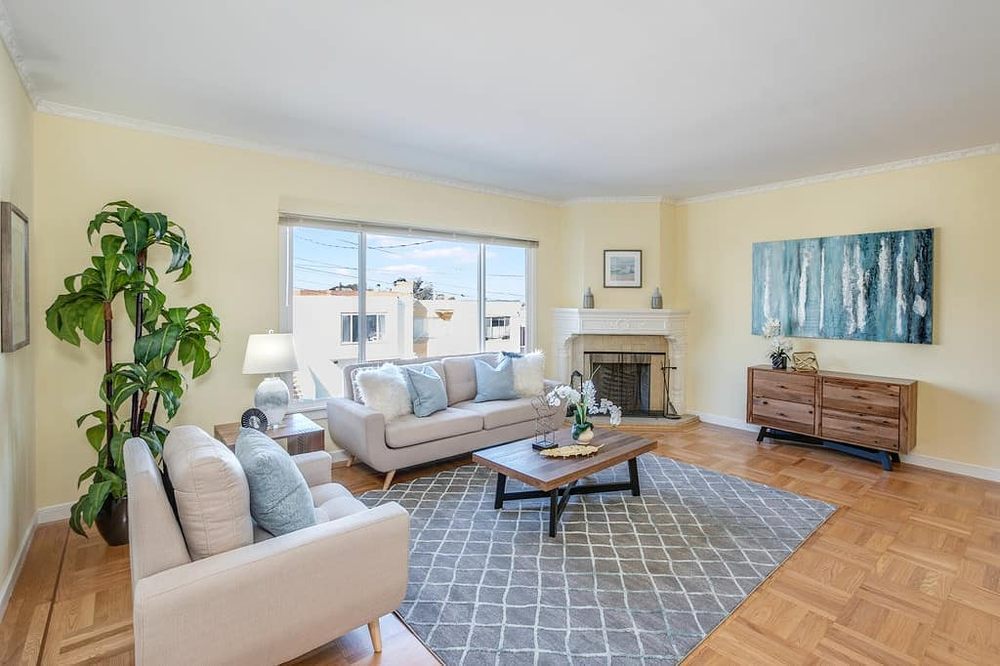 Nina B - Ingleside, San Francisco CA
Samatha is a knowledgable and well connected Real Estate in San Francisco. I have been following her for years, and she is always sharing amazing tips about the market, and has interviewed with many local newspapers on the lasted in Real Estate. Samantha was first on our list to go with when listing our home. She was an incredible advocate for us. Especially, During a very turbulent time (COVID-19) she handled each stage of the process with grace. Her quick thinking and strategic game plan got us great offers, and ultimately led to the final offer. We are so blessed and thankful to have worked with Samantha on the sale of our home. She is very calm, thoughtful and reassuring. If I had to sell another home, or refer a friend to an agent, it would be Samantha.
John T - Excelsior, San Francisco CA
As a first time home seller amid a devastating pandemic, Samantha not only has been a trusted advisor guiding us to navigate through all the new Covid-19 induced obstacles along the way but also an enthusiastic cheerleader who is always there for us as we are riding through the emotional roller coaster of home selling! Samantha possesses an impressive track record in the Bay Area real estate market, but what's really set Samantha apart is her aptitude to develop a truthful partnership with a client to drive the most positive (and realistic!) outcome. She is an exceptional listener and never tired of answering our endless novice questions (from a first time seller) - until we move onto the next set of questions! Her responsiveness is always so swift at times even we felt pressured just to keep up!

But above all what's even more remarkable about Samantha is the fact that after devoting weeks of countless hours to carefully craft a go to market strategy and marketing plan for our home in this challenging market, we regretably had to put our plan on hold owing to unforseen circumstance. Samantha again demonstrated unparalleled professionalism and integrity in supporting us with the decision and continued to advise us on future options.

Look no further if you are in search for a trustworthy real estate partner who is fully committed to clients' interests!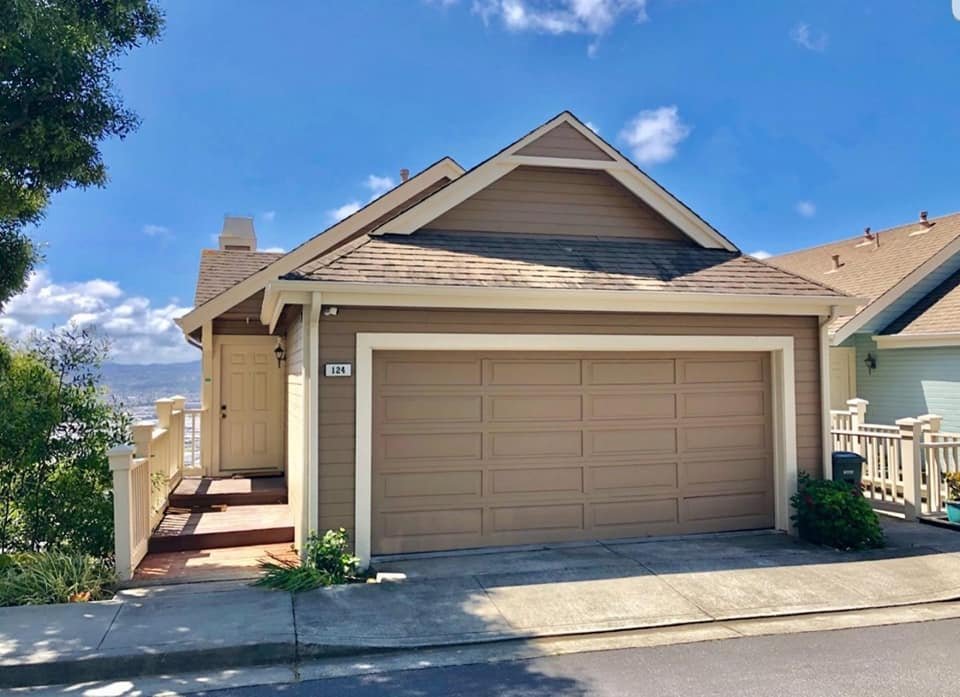 Brenda C -South San Francisco, CA
We had a very positive experience selling our home with Samantha. From our first meeting to closing, she was prepared and very professional. Samantha was amazing in leading us through the process of selling our home and proved to be an excellent listener and was able to quickly adapt to the challenges we faced with selling our property.

Samantha showed us her pricing strategy and also understands the importance of timing in the sale - not just the best season as a seller, but also the optimal duration for a listing. She showed us charts and graphs and data that helped us understand the market. Samantha's experience is also evidenced by the team of professionals she has assembled around her that she is able to draw on to maximize the potential of the home sale, including relationships with home inspectors and a terrific staging company.

It is also important to note that Samantha is prompt and reliable with phone call, email and text communications. She's always available when we need her guidance. When there were documents to review and sign, Samantha was extremely thorough and patient as he walked us through them via zoom calls, helping us to understand the complicated property disclosures, and contract terms.

With Samantha's help, we were able to sell our home for the price we had hoped for and relatively quickly. We are so happy we found Samantha on Yelp!!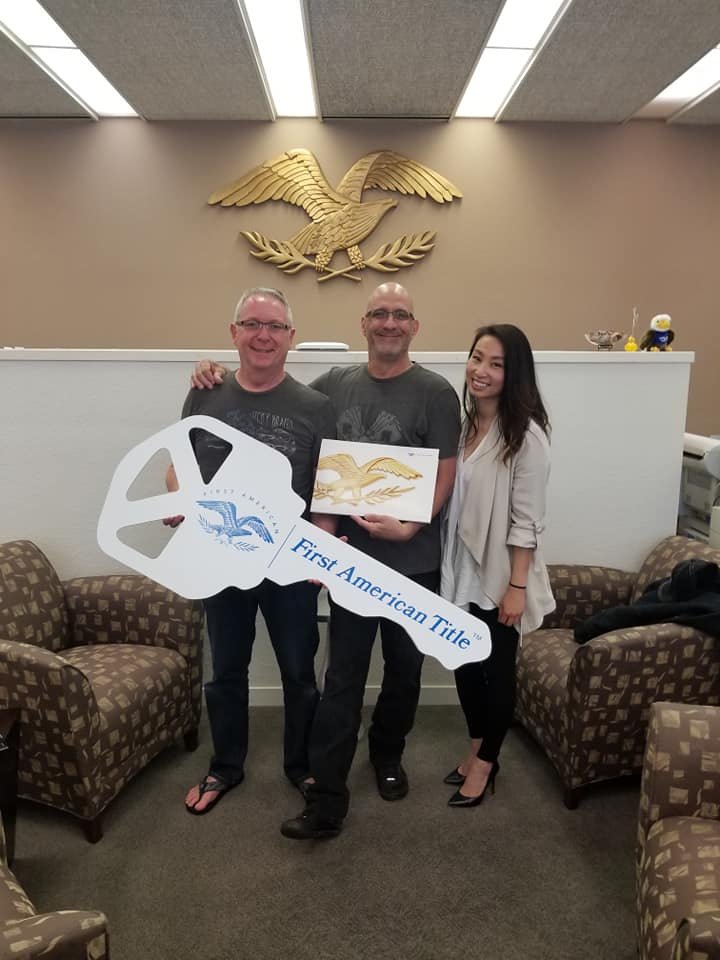 David D - Visitacion Valley, San Francisco CA
Highly recommend Samantha. She was easy to work with, creative and industrious. She is very experienced at what she does. The sale of our property went exactly as she predicted. We received the maximum sales price!!! She can be trusted.....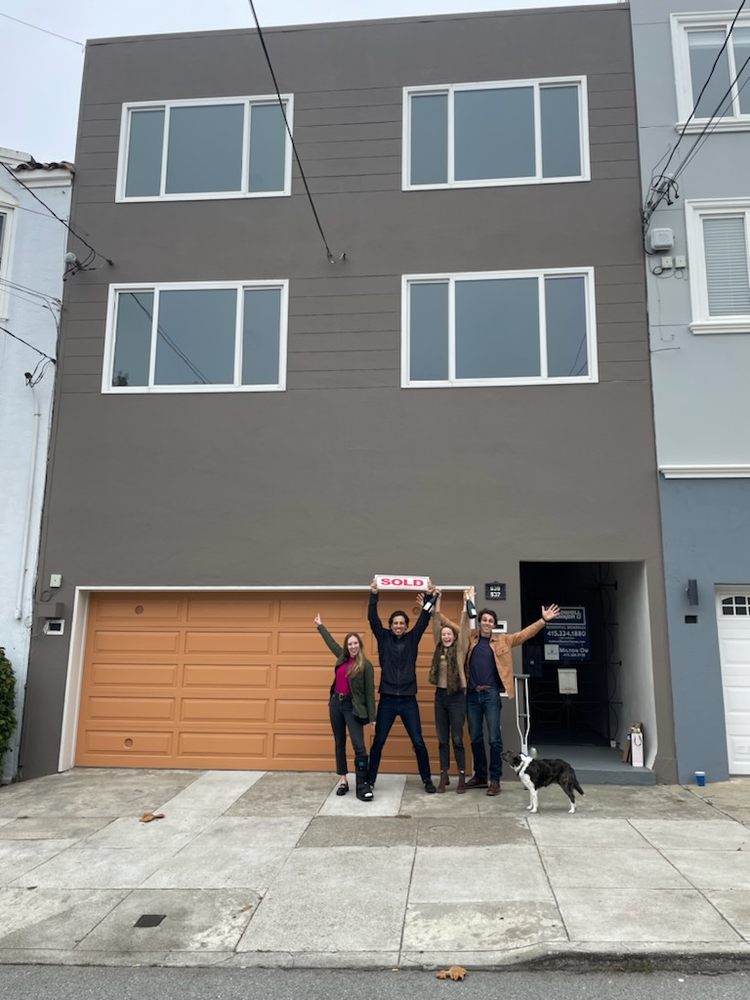 Aldea M - Central Richmond, San Francisco CA
Samantha made the process of buying our first home so seamless. She gave us great advice, was available, knowledgeable and all around amazing to work with. She even went above and beyond and helped us answer a few lingering questions after we closed. Thank you so much Samantha!
Mindy W - Westlake Olympic, Daly City CA
I just wanted to share how wonderful Samantha is to work with. After 6+ months of looking, she found us our dream home. I'm glad we decided to work with her. It's really great how responsive and flexible she is. She kept encouraging us to keep looking after many open houses we didn't like. She always listened to our feedback. I'm so glad we found her because she helped us find a home we love! Trust us, you need Samantha if you're looking for a home. She is #1!
Jamila S - South San Francisco CA
Samantha has been an amazing agent to work with. I am a first time home buyer so there are many processes, procedures, players, and terminology that I am not familiar with. She has been with me my entire journey of buying my home and guided me through the entire process from start to finish. I am so impressed with her professionalism, agility, availability, and her knowledge in this industry. She is also highly responsive and always keeps you up to date. She manages and works well with all stakeholders (trust me there will be 50+ people involved during this process) and she will be your advocate.

One thing that I admire most about Samantha is her passion and her drive to help you win and achieve your dreams. It doesn't even feel like doing business at all because Samantha is never pushy. Working with her made me feel like I have a true partner to really help fight for you and represent you. I honestly wouldn't have gotten my home without her help and strategy.

I highly recommend Samantha if you're thinking of buying or selling - you'll be impressed with her good work ethic because she always has your best interest in mind. Having a really good agent goes a long way so if you want to win, look no further and contact Samantha!